This site uses cookies. By continuing to use this site, you are agreeing to our use of cookies.

Learn More.
Rustralasia
Rustralasia.net
Hello community,
Another Quarterly server update is here with updates on the new server, changes, hardware stats and more. We would like to start off by thanking everyone for a great couple of months, we have seen a lot of action, new clans and plenty of great sportsmanship across the whole community.
Over the past 4 weeks we received 7 Major DDOS attacks on the scale of the previous attacks that took down our servers. Our new Specialised DDOS protection was able to stand its ground and stay running with only a few lag issues.
Whats new?
We have fired up a
X3 server
which a lot of you have already been playing on. It has proved to be a success with it wiping on Tuesdays giving you something to play on when the other servers wind down after the weekend. We are currently working on getting the stats finalised for the website also which shouldn't be too far away.
We have also started up a
staging server
. What this means is this particular server has all the latest mods and trials from the FACEPUNCH developers as they test out new ideas eg. AI and more. There is no particular wipe etc but simply for your curiosity and pleasure. So don't go playing properly on it... its a testing server.
You are able to connect here
-
139.99.144.7 port 39256
Out with the old in with the new! That's right ol'faithful Barren will be closing down at the next forced wipe. We are only seeing a select few on the server even now, but we expect much bigger and better things in the future including the continuation of barren wipes on MAIN server, which has proved very successful.
Scripting Detection
There is already a post by dottie on this, but this is a friendly reminder. You are being watched. You will be caught and you will be exposed … and maybe even banned. See link below!
http://rustralasia.net/threads/everyones-favorite-topic-scripting.5880/
Server Hardware Specifications.
A lot of people ask about our server hardware. I also see a lot of people say " Hey I could host a better server than this on my phone" and " I have $15 server that runs better". Well we can assure you, we are running the best possible hardware we can afford and it ain't no phone.
Main was originally moved as the bandwidth was too expensive. Unfortunately, this came with low DDOS protection so we moved to a new provider. The DDOS protection was better but the servers were attacked by some network attacks which brought down the main server on a constant basis and then began on the other servers. All servers were moved to temporary shared hosting. We then moved Hapis and Lowpop (fortnightly) across to their own boxes, and Main to another separate box which is where we are now. This last move incorporated the specialized Anti-DDOS protection we have today.
so let's take a looky at what the money buys us shall we?
Main Server Specs upgrade history.
CPU - E31240v3 3.5ghz > i7 7700k

RAM – 16GB > 32GB > 64GB

HD – 256GB SSD > 1 TB SSD > 480GB NVE SSD + Anti-DDOS
Low pop & Hapis
These servers both started on the same box but now both have identical boxes with the final stats being the same.
CPU - E3 1241v3 3.5ghz > i7 6700k

RAM - 8GB > 16GB > 32GB

HD - 256GB SSD > 480GB SSD + Anti DDOS
Hello community,
Just a bit of an update from the admin team.
We have been having backend issues with skip the que which it looks like we have now hopefully sorted. If anyone has ordered skip the queue or has an active paid subscription and have any current issues, please raise a ticket and we will have it rectified at the soonest possible time available.
MAIN Server lag issues.
There was a few performance issues which we had ironed out early in the wipe which was causing intermittent lag issues. We have rectified a couple of minor problems on our end but are still having an issue, we have now received an update from our provider stating they are experiencing an electrical difficulty/fault which is being sorted as soon as possible.
Server Usage Chart

We thank you all very much for your understanding on the matter, any more news Ill post into the comments section below.
- The Rustralasia Team.
So over the past few months these scripts have become common in the rust world
But we have had no real way of detecting them, Well that's all about to change

We have been working hard behind the scenes doing a lot of testing on these new tools we have acquired . While it may not catch every scripter every detection that we have made using these tools has been on a scripting test subjects so we feel very confident rolling this out.

I won't say to much on how it all works ,But it takes a lot of computing power running in the background to compile the data collected and make sense of it all so the bans will not be instantaneous and might take a week or so .

You get caught scripting it will be a name and shame ban for a month. Get caught again and it's a permanent ban

This will come into force from the 16th of June wipes

Enjoy
Hello Rustralasians,

We are pleased to announced we are trialling a new

X3 SERVER

with a

WEEKLY

wipe cycle but most importantly it wipes on

TUESDAYS!

and not Fridays like the rest.
That's right folks, it's going to mean;

X3 GATHER
X3 STACK SIZES
X3 CRAFTING
X3 SMELTING
X3 COMPONENTS

So please feel free to come and have a crack at being kings of the X3 server!

Server Name : Rustralasia.net | x3 |
Server IP Address : 27.50.64.101:6110

FAQ:
Q: What day does it wipe?
A: Tuesday

Q: What if its a forced wipe?
A: Well it would have to be wiped regardless and would still wipe on the following tuesday as normal schedule.

Q: When is the server live?
A: Right now!
THIS EVENT IS FINISHED
FREE EVENT FOR MEMBERS ONLY
ONLY 1 WINNER.
Get Painting this wipe!

The prize:
The winner will receive the following which are kindly donated by OfficerJAKE.

Poseidon Semi Auto Pistol SKIN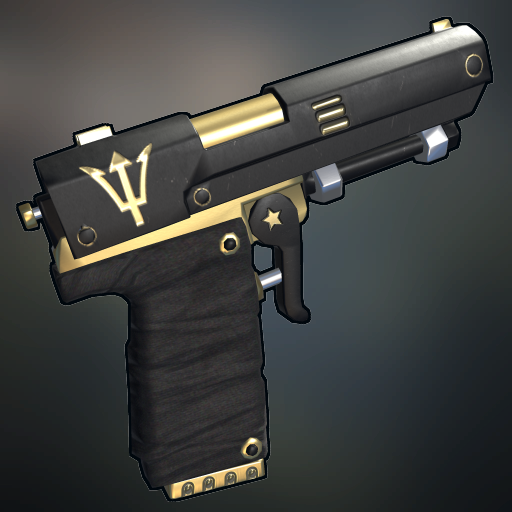 First Aid Box Green SKIN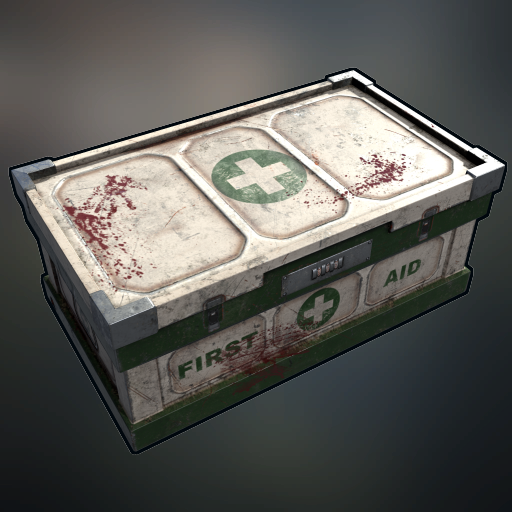 Entry conditions are as follows:
Must be a donating member
No rustangelo or automated submissions
Must be original artwork
No offensive or artwork against server rules
Must be an in game screenshot of the artwork
Extra points for posing next to your artwork***
How to enter?

Simply submit it in the community artwork section
prior to 6pm EST 10/05/17 to go in the draw!
How is it judged?

Judging will be done by the admin team
it will include a combination of:
'LIKES' received
creativity & originality

Judging will commence after 6pm EST 10/05/17
Winner will be announced on this thread. So please watch the comments below!
***not really extra points for posing but do it anyway
​
COMPLETED! WAIT FOR THE NEXT ONE!
I got a little bored this afternoon and decided to give some skins away, crazy right?
To enter, simply comment on this post with the required details, its that easy.​
Entries will close in 2 hours - from the posting of this thread
random.org will generate 3 numbers, your comment number is your entry number
One entry per person per house, you cannot enter using another steam account.
Your forum account must have been created before 2017
If you created your forum account this year, you cannot enter, sorry.
If you cannot follow these rules and you enter twice, you will be removed from entry.
Winners will recieve a trade request from myself, your profile must be setup to accept this.
3 winners will recieve one skin each
1st Drawn
- Dark Flames AK47
2nd Drawn
- Base Invaders SAP
3rd Drawn
- Great War Service Rifle
Good luck to all entries!
​